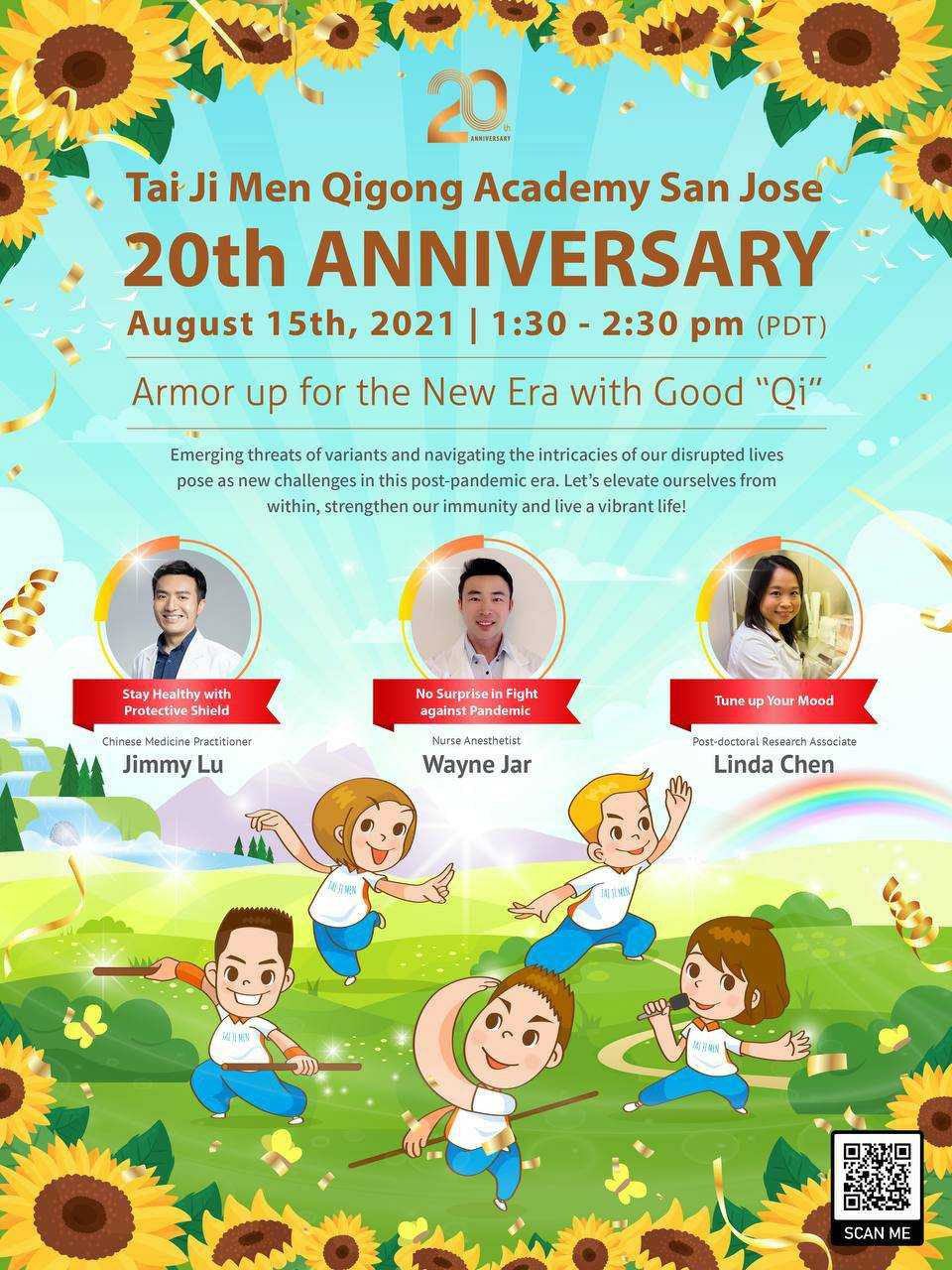 Tai Ji Men Qigong Academy San Jose 20th ANNIVERSARY
Date: 2021-08-15 13:30~14:30
Location: S.J. Academy
Address: 10590 S. De Anza Blvd., Cupertino, CA95014, USA
Speaker:Jimmy Lu, Wayne Jar, Linda Chen
Tai Ji Men Qigong Academy San Jose 20th ANNIVERSARY
Armor up for the New Era with Good "Qi".

Emerging threats of variants and navigating the intricacies of our disrupted lives pose as new challenges in this post-pandemic era. Let us elevate ourselves from within, strengthen our immunity and live a vibrant life!





Line share