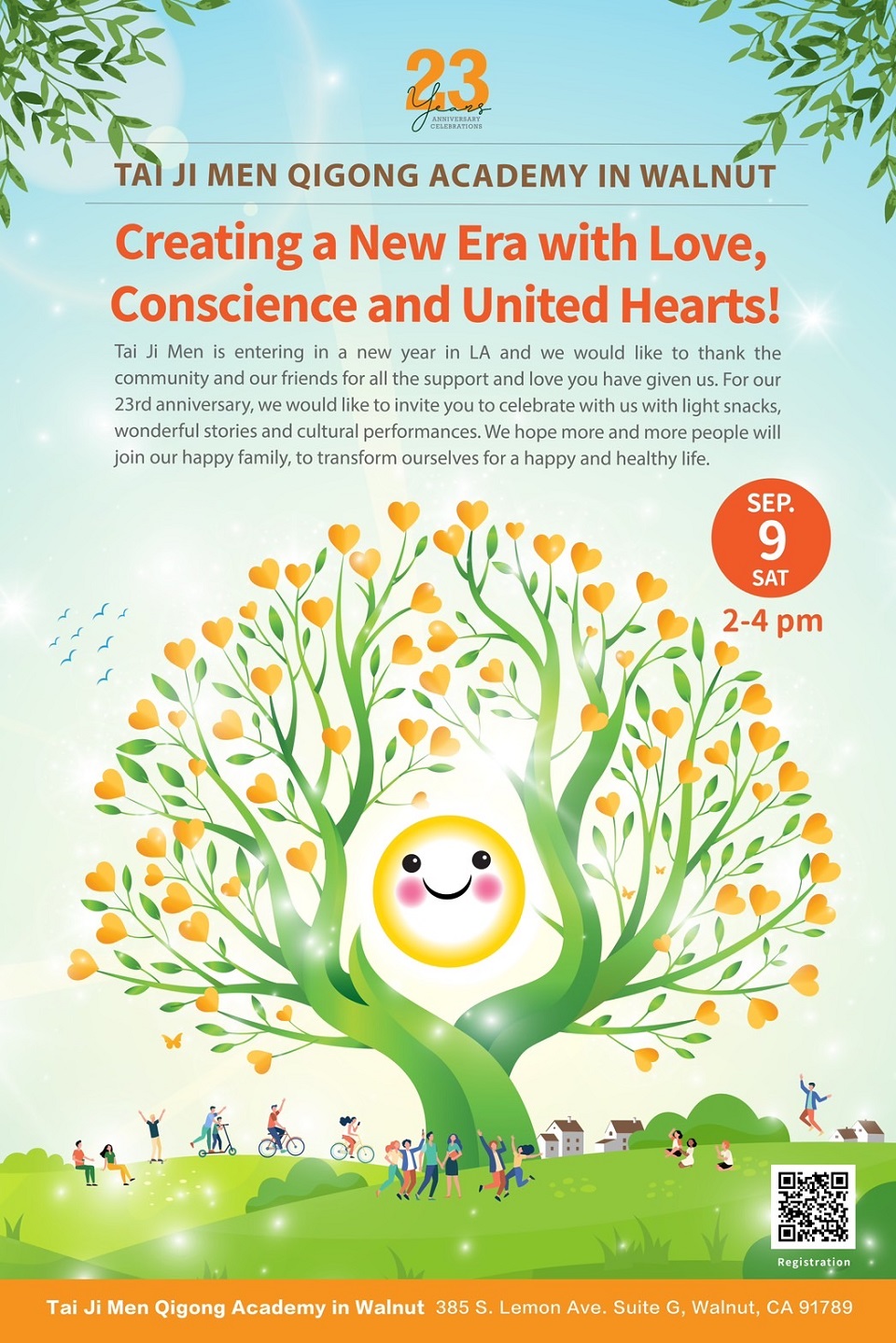 Tai Ji Men Qigong Academy in Walnut - 23rd Anniversary Celebration
Date: 2023-09-09 2:00PM~4:00 PM
Location: Walnut Academy
Address: 385 S. Lemon Ave., Suite G, Walnut, CA91789, USA
Speaker:Damon Tsai, Kiki Liu, Mily Tsai
Creating a New Era with Love, Conscience and United Hearts!

Tai Ji Men is entering in a new year in LA and we would like to thank the community and our friends for all the support and love you have given us. For our 23rd anniversary, we would like to invite you to celebrate with us with light snacks, wonderful stories and cultural performance. We hope more and more people will join our happy family, to transform ourselves for a happy and healthy life.

Sharing Subject: Creating Happiness & Good Health with my wonderful team, my family!
Line share