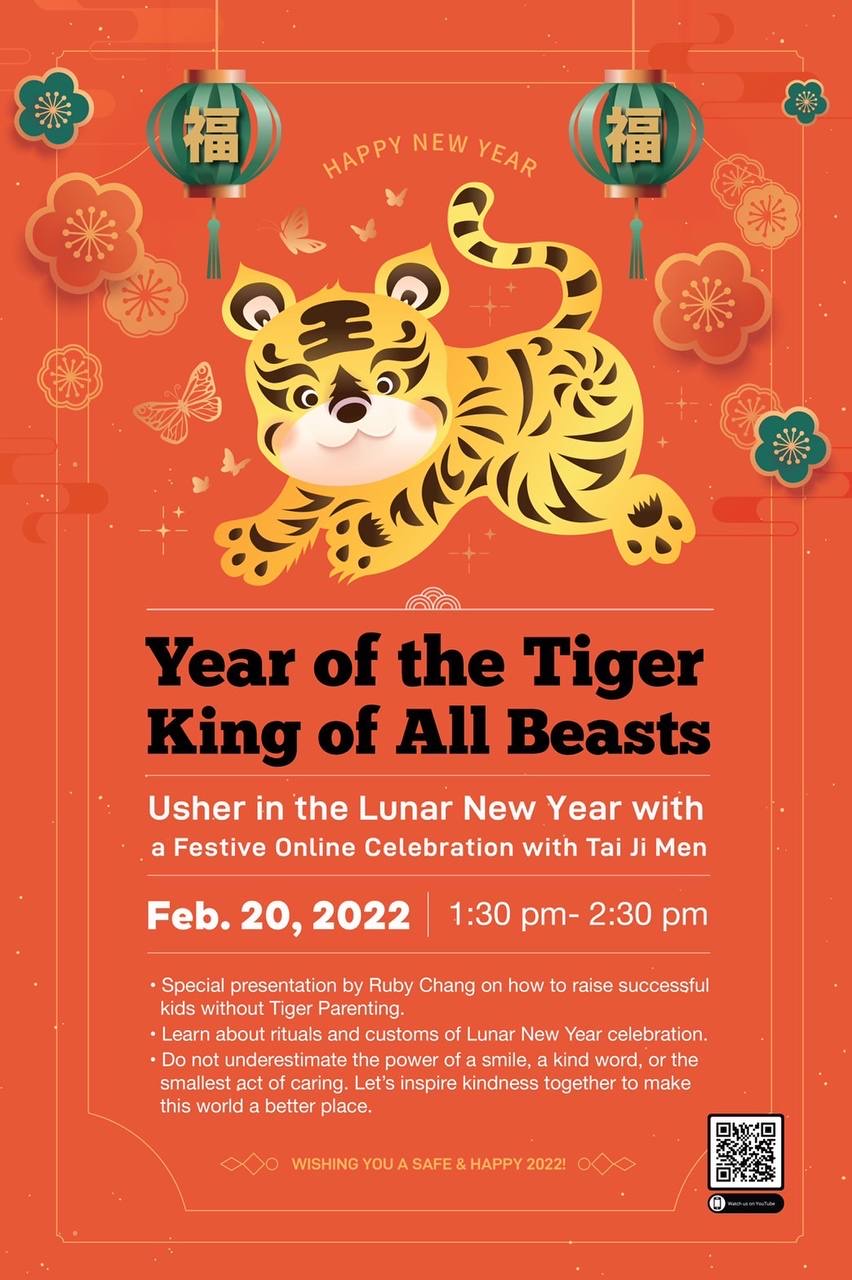 Usher in the Lunar New Year with a festive online celebration with Tai Ji Men
Date: 2022-02-20 1:30 pm~2:30 pm
Location: Cupertino Academy
Address: 10590 S. De Anza Blvd., Cupertino, CA95014, USA
Speaker:Ruby Chang (Youth counselor and teacher)
*Special presentation by Ruby Chang, Youth counselor and teacher on how to raise successful kids without Tiger Parenting.

**Learn about rituals and customs of Lunar New Year celebration.

***Do not underestimate the power of a smile, a kind word, or the smallest act of caring. Let's inspire kindness together to make this world a better place.
Line share