H.E. Minister Gale Rigobert, H.E. Amb. Edwin Laurent of Saint Lucia Visit Tai Ji Men
Hoping Love and Peace Spread Around the World
2019-08-25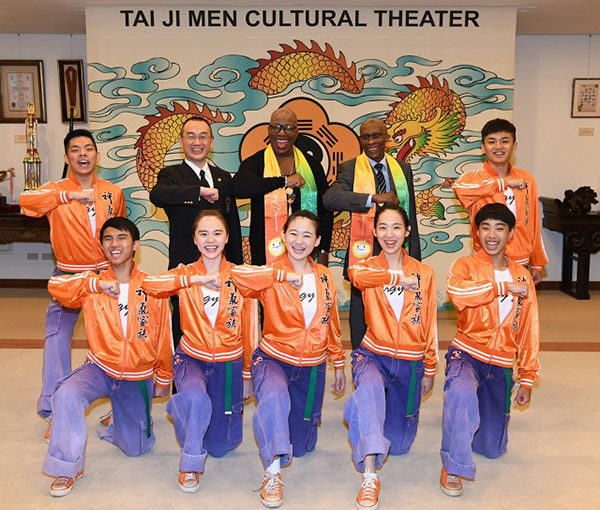 H.E. Dr. Gale Rigobert, Minister of Education, Innovation, Gender Relations and Sustainable Development of St. Lucia paid an official visit to Taiwan. Before returning to her country, Minister Rigobert visited the Tai Ji Men Qigong Academy with H.E. Edwin Laurent on June 27.
Minister Gale Rigobert and H.E. Edwin Laurent gave recognition to the peace endeavors that Dr. Hong, Tao-Tze, Zhang-men-ren (grandmaster) of Tai Ji Men and his dizi had made in 93 countries for decades by saying, "As we endeavor to promote world peace, what you (Tai Ji Men) do is important and showing that you advocate, you (Tai Ji Men) spread the good word, and that you rally other people to harbor similar sentiments of love, peace, happiness and wisdom."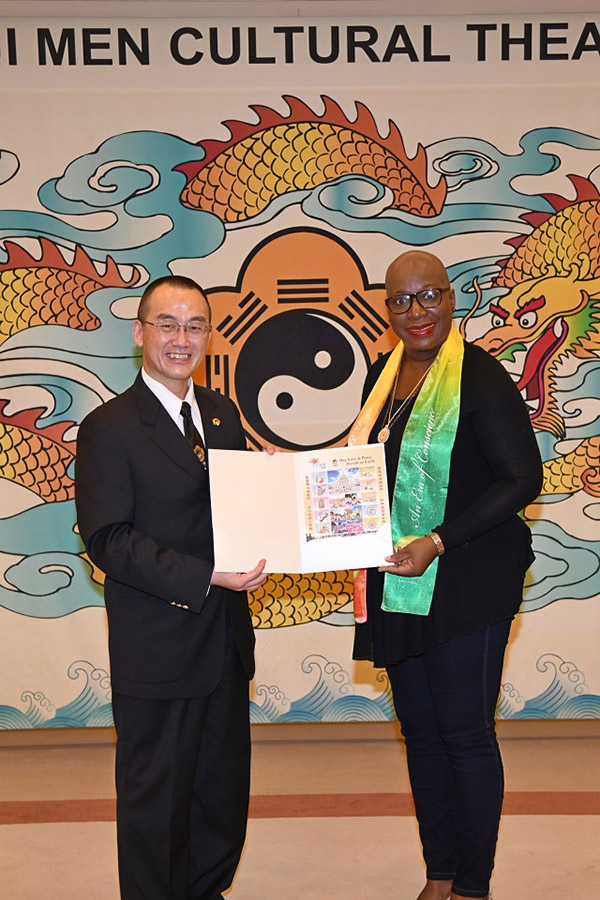 After watching the introduction film of Tai Ji Men, young Tai Ji Men dizi performed two songs, "The Angle in Your Heart" and "We can Change the World". H.E. Edwin Laurent who is experienced in diplomacy shared his feeling of conscience, "Dealing with conscience, being led and guided by conscience. And I think it is a message for the world. If everybody does what they believe to be right, then maybe the world will be a better place because I think that is what we all came into the world with. The conscience tells us what is right and what is not right. That is what we need to follow. Follow our heart in a way."
During the visit, the Minister and the Ambassador watched the film of Tai Ji Men performing martial arts at the 2017 Taipei Universiade opening ceremony. The teenage dizi shared what they have learned from practicing qigong and promoting the movement of An Era of Conscience all over the world. Erica Wu, recently got accepted to New York University in Abu Dhabi, shared that she believed the reason she got accepted to this prestigious university is because she learned from her Shifu (master), Dr. Hong, to put love, peace and conscience in her heart and share these with others. This makes her life more valuable, because she lives not only for herself, but also for others.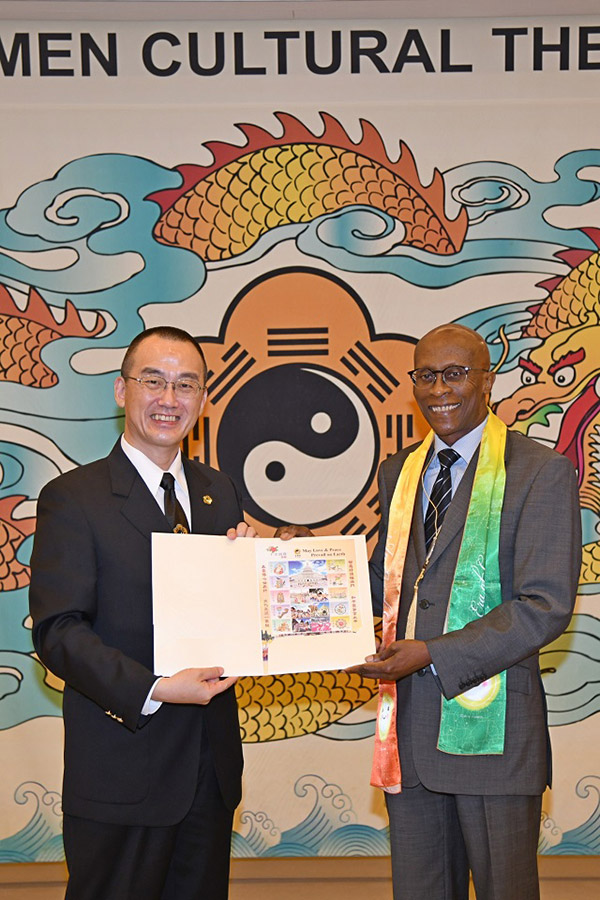 Another Tai Ji Men dizi, Pin-Hsuan Chen, who is going to become an elementary teacher said that during her internship, she and her students had discussed about causes of global issues, such as global warming and extreme wealth gap. A student answered that the reason was lack of conscience. Chen shared with her students that no matter who we are, students, chief justices or president of a country, we all have to follow our conscience and bear love in our heart so that we will do the right things and do things right.
H.E. Minister Gale Rigobert and H.E. Edwin Laurent were deeply impressed by this visit. Dr. Rigobert said, "Thank you for your hospitality and openness to us; thank you very much for the conviction you present today, because it is identical with our own desire for peace, love and solidarity. I wish to encourage you and I hope that your work would motivate other people to do similarly in their respective countries and around the world."
H.E. Edwin Laurent said, "I feel blessed today, really pleased with the visit this afternoon. Learning about your philosophy, your way of life and I found it all very fascinating."