Confidence comes my way
2018-08-20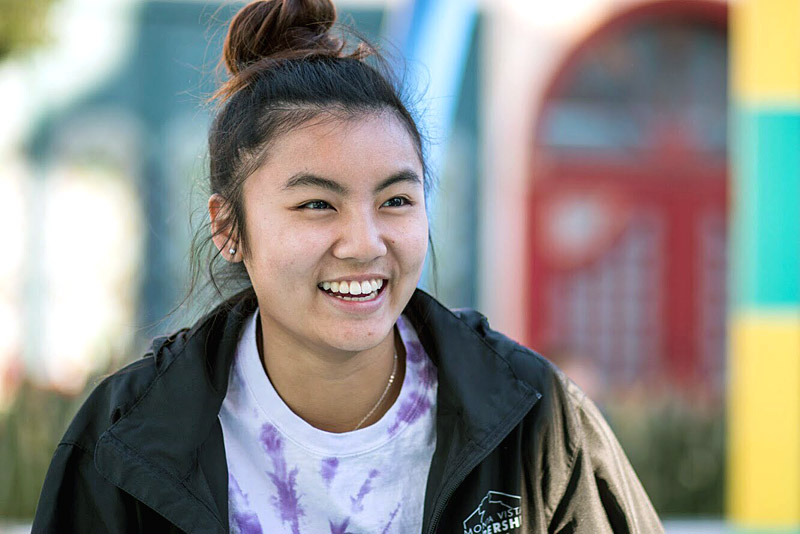 I am currently a senior at Monte Vista High School. Since my sophomore year, I have been a part of the student body government, acting as class officer and being a part of the ASB (Associated Student Body). As a class officer, I represent the interests of the entire student body with the goal of improving their high school experiences. For example, one of my responsibilities includes organizing events. But when you are in a leadership position and involved in making tough decisions, criticism comes with the job, not just from the students but also from within the ASB.
When I first joined the ASB as a commissioner, I was the youngest in a group of four. Tremendous tension existed between my teammates and me (a newbie). Whenever there were discussions, I was intentionally excluded because they believed that just because I was of a more tender age, I was probably "unseasoned" and would not be able to contribute as much. I felt alone and lost. Although I would still try my best to provide constructive and helpful input during discussions, I was often given the cold shoulder. Nobody enjoys being ignored and some people might just decide to quit and maybe try again later. However, I was headstrong and determined, and not about to concede defeat--failure is not an option to me. After much thought, I decided to prove them wrong. Their preconceived notion of my limited capabilities was erroneous, and I was capable of achieving much more than they believed.
I owe this to Tai Ji Men. Growing up in Tai Ji Men, I always had a voice and the ability to speak my mind. More importantly, I knew that other people would listen to me. Speaking up for myself is an important life skill that I acquired over the years. In Tai Ji Men, I knew what it was like to be heard and how it felt to do something meaningful for someone. With that in mind, I remained steadfast in my mission to earn the respect of my peers in ASB. I worked harder than the others. I dealt with the minutiae of administration and planning. I performed the tasks that no one wanted to deal with.
Eventually, my teammates came around and recognized the value of my commitments and efforts. At the end of the first semester of my sophomore year, one of the seniors even had a card and a Christmas gift delivered to my house. I am glad that I belong to a community like Tai Ji Men that could provide me with a nurturing environment to build my character and self-confidence at a time when such things start being tested. It has certainly prepared me well for the world as I leave home to attend college. Everything begins in the heart and mind. I am pleased with whom I have become and truly believe that I have the courage to accomplish my dreams.